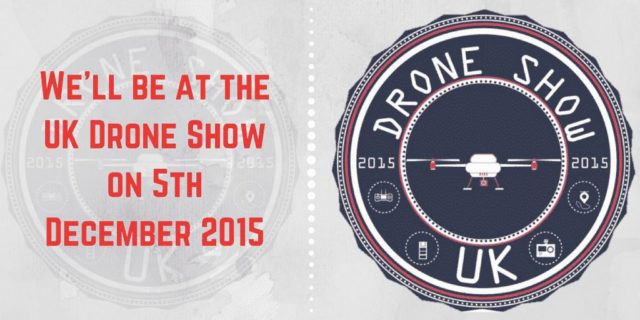 Hot off the press – we've just confirmed our booking and are very excited to announce that we're exhibiting at the UK Drone Show.
This new event for both recreational users and professionals promises to be an exciting climax to the year with everything for Drone, UAV or sUAV (choose your preferred name) enthusiasts.
The UK Drone Show will be on the 5th December at the NEC in Birmingham and promises to have something for everyone – see our latest blog post for more info.
Andrew Heath Director of Coverdrone comments:
"As soon as we found out about this event we knew this was something we needed a presence at. It's important to us to stay at the forefront of industry news and to share that with our clients whenever we can."
We're so excited we've already had our first planning session to make sure we have a great stand at the show and of course we will have the latest advice and guidance for professionals using drones for commercial purposes.
To find out more about the show visit The UK Drone Show website.
If you plan on attending the UK Drone Show please follow us via our  Coverdrone Twitter account and give us a tweet to let us know you are attending!